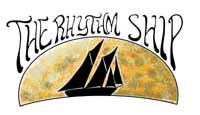 ---
The Rhythm Ship
jamie@rhythmship.com
visit


Rhythm Ship is an original rock group consisting of five core performers. Their music has been described as positive and uplifting, even "spiritual," as a fan in Boston once said, and ranges from gritty funk to move the feet to soaring melodic compositions to move the soul. Rhythm Ship performances blend raw, youthful energy with many years of onstage epxerience.



The Rhythm Ship releases:
The Rhythm Ship (2005)
Edge of Tomorrow (2005)
Donkey Door (2003)


more audio offerings...


recording artists

releases

tracks