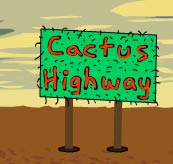 ---
Cactus Highway
robduquette@cactushighway.com
visit


Cactus Highway is the acoustic duo of Andrea Wollstadt and Rob Duquette. Based in Boston, the duo brings their exciting and thoughtful performances all over New England and performs with their full band around Boston and Portsmouth.



Cactus Highway releases:
Cactus Highway (2000)


more audio offerings...


recording artists

releases

tracks